Aquatic Feed Production Line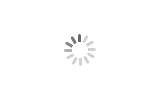 fish feed production line
Brand :DELON
Product origin :SHANDONG JINAN
Delivery time :15 WORKING DAYS
Supply capacity :23 SETS
1). All Animal food equipments are made of stainless steel.It meet food safety require.
2). The Pet food making whole line fully continuous and automatic.
3). Dingrun Company provide basic animal food receip according to your require.
4). The final animal food shapes and sizes can be various by changing the extruder die.
5). Supply different size mould free for customer.
6). Packing machine could be supplied to work with the line (depend on your require).
Purchase Fish Feed Production Line, Cheap Fish Feed Production Equipment, Fish Feed Production Promotions
fish feed production line
I. fish feed production line Product introduction:
Fish feed, as its name suggests, is a feed for fish. Its main ingredients are protein, fat, vitamins and minerals. Protein is an important nutrient for the survival of fish and shrimp, and is an important constituent of the cells, tissues and organs of the body.
At a relatively suitable level of protein, the amino acid balance not only allows the fish and shrimp to achieve a faster growth rate, but also enhances their immunity.
Fat, especially essential fatty acids, is an important regulator of the immune response of fish and shrimp. The addition of essential fatty acids in the diet can improve the humoral immunity and cellular immunity of the animal body, promote the production of cellular immune factors, and have an important influence on the mitogenically stimulated lymphocyte proliferation reaction, which can enhance the phagocytic ability of macrophages.
(1) VC is a nutrient necessary for normal growth and maintenance of normal physiological functions of fish and shrimp, and many fish and shrimp cannot be synthesized and must be obtained from the diet. VC has a certain influence on the humoral immune response and non-specific cellular immune response of fish and shrimp. Therefore, adding VC to fish and shrimp diet can enhance its immune and non-specific cellular immune responses, so it has a certain impact on fish and shrimp. Adding VC to the diet can enhance its immune function, improve its disease resistance and survival rate. VC is essential for the normal immune response of fish and shrimp, but it does not work directly, but synergizes with some antioxidants (such as VE) and metal elements (such as copper and iron) that have defensive functions on the body.
(2) VE is also an important nutrient for fish and shrimp. Its main function is anti-oxidation to protect fat-soluble cell membrane and unsaturated fatty acid from oxidation. The proper amount of feed can be used as an immune-enhancing substance to enhance the phagocytosis of cells and enhance engulfment. Cell production.
(3) VA is necessary to maintain the normal function of the fish and shrimp immune system. The high level of VA in the feed can increase the phagocytosis of lymphocytes and the activity of serum lysozyme and specific complement in fish and shrimp, which will have an important impact on the immune function of fish and shrimp.
fish feed production line Mineral elements such as iron, selenium, copper, zinc and other elements are very important in the disease resistance and immune response of fish and shrimp, and they are not lacking in feed.
In summary, the nutrients of the feed can not only affect the normal growth of fish and shrimp, but also affect the immune resistance of fish and shrimp. However, the current relationship between the interaction between fish and shrimp nutrition and immune factors and the mechanism of action are still unclear. It is necessary to strengthen the study of the relationship between immune factors and nutrients in fish and shrimp, and provide a strong theoretical basis for aquaculture to promote Sustainable development of the aquaculture industry. The purpose of feeding the fish is to provide the necessary nutrient requirements for keeping the fish in good health, optimal growth, and optimal yield, and to minimize the waste brought to the environment for the best profit. Pay a reasonable cost. The good nutritional quality and physical properties of the feed are key to achieving the production and economic goals of the fish farming technology.
II. fish feed production line Raw materials
Adopts corn, soya, bean meal, vegetables, bone meal, meat meat etc.It can produce fish food,cat food,dog food, bird food and so on.
III. fish feed production line Products
Different shapes are made by adjusting the dies from extruder
IV. fish feed production line Dry Dog Cat Fish Food Pellet Production Line Flow chart
Mixing system---Extrusion system----Drying system----Flavoring system--Packing system
V. Dry Dog Cat Fish Food Pellet Production Line Machines materials
All the machines are made by stainless steel, this line is with reasonable design and with high automation; the screws are made by alloy steel, with building block system structure and self-cleaning function.


1. Output: 500Kg/hr.
2. Square for work shop: 90 m2 and 2.5 m high
3. Installed Capacity: 72.65kw Power consumption: 56.05kw
4. Voltage / Frequency: 380V / 50Hz
5.Dry Dog Cat Fish Food Pellet Production Line Dimension (m): 18.0 x1.5x 2.1 m
6. Workers Required: 1-2 Workers
7. Warranty: At least 1 year from the date of completion of the commissioning.
8. Installation/Operation/ Service/ Maintenance Manual: Provided In English.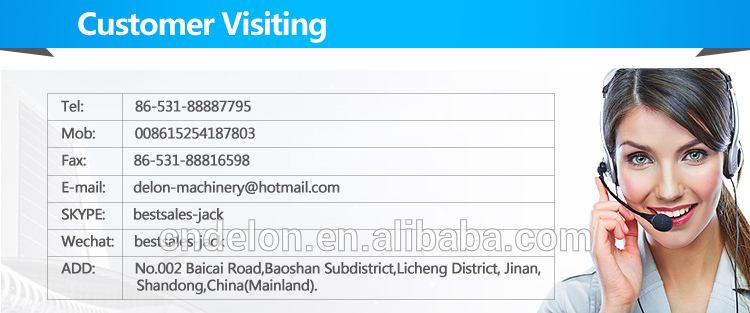 Related Products:
Get the latest price? We'll respond as soon as possible(within 12 hours)